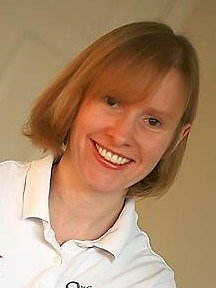 Welcome to "Caroline Challender Wellbeing".
I offer Acupuncture & Reflexology treatments in Beeston, Nottinghamshire, from a quiet clinic based in my garden.

I am also a certified Qi Gong teacher. As well as leading group & 1:1 classes, I aim to integrate some Qi Gong into my other treatments, by offering exercises to be done at home, which are specific to each client's needs.

My aim is to address all aspects of your health and wellbeing, by providing lifestyle advice and tips in areas such as diet, exercise and self-care, alongside the treatments themselves. By taking a holistic approach to a health issue, it is often possible to gain huge benefits across one's general wellbeing, besides addressing the original presenting problem.

I have a particular interest in women's health, especially the areas of fertility, pregnancy, menstruation and menopause, but also treat a wide range of conditions in both men and women.

If you feel that your health is not where you would like it to be, why not get in touch to find out more about how these therapies may be able to help you. Particularly in these worrying times, I have much to offer to calm, nurture and support you across a wide range of physical, emotional and mental health challenges.

Being close to the A52 & M1, there is easy access from both Nottingham and Derby. Click here for a map of where to find me, for Acupuncture, Qi Gong & Reflexology in Beeston.